Directory
About PhiladelphiaKidsGuide.com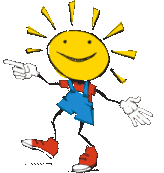 Philadelphia, Pennsylvania is truly a place where history comes alive. Independence Hall and The Liberty Bell are just couple of the historic sites you will find here. However, there is much more to Philadelphia than just history. There are museums, there is the Philadelphia Zoo, there is Independence Seaport just to name a few other fun places to go. These are just a few of the reasons your family will have a ton of fun in Philadelphia.
Check out this website! Here you will find more specific ideas of fun things to do with your family in Philadelphia. You will also find some great discounts. No matter what you're interested in, we can find it for you in Philadelphia and here at PhiladelphiaKidsGuide.com.
Written by Jeryl Marcus
Says Me Says Mom